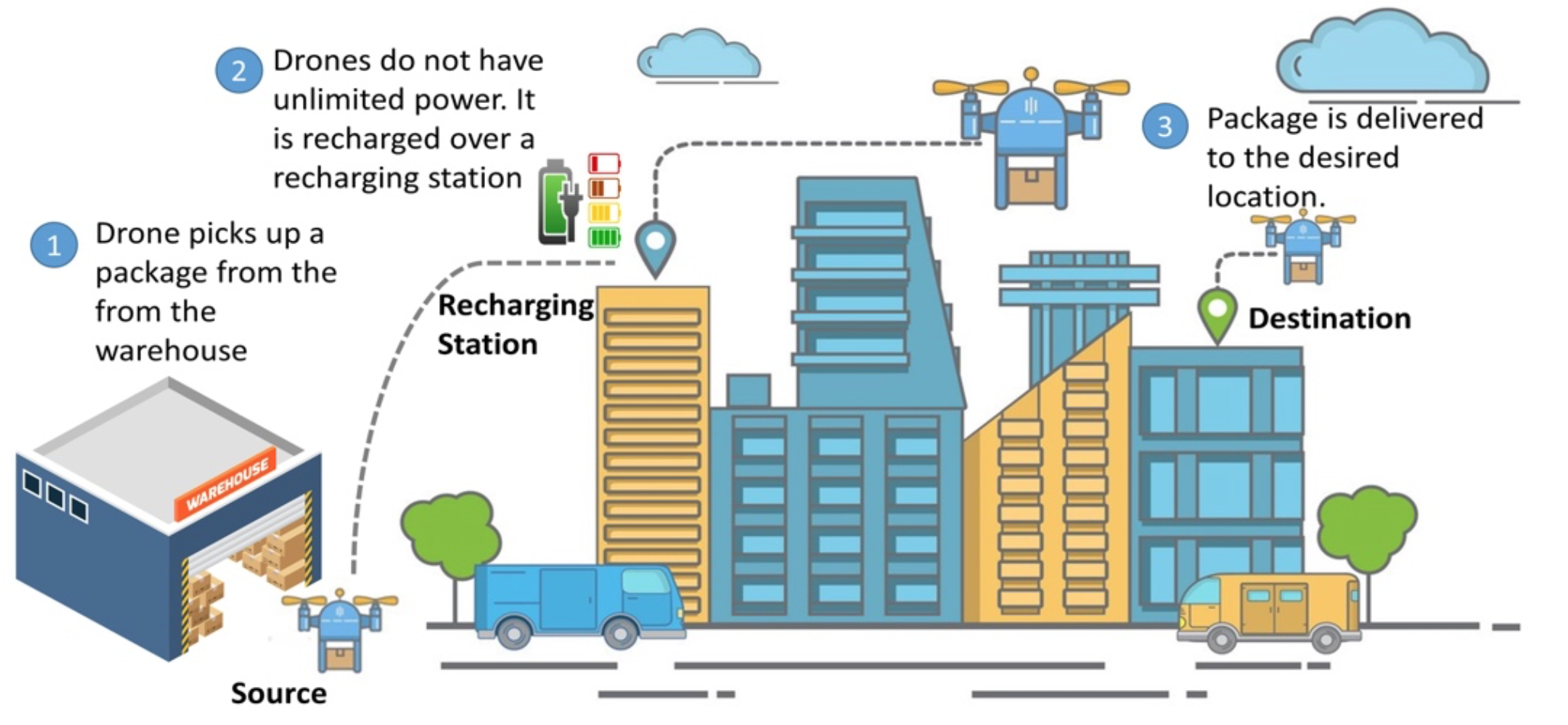 Babar Shahzaad and Athman Bouguettaya.
We focus on leveraging the power of the service paradigm to model drone delivery services. We propose a novel Drone-as-a-Service (DaaS) composition framework considering the functional and non-functional (Quality of Service) properties of drone delivery services. We consider the recharging constraints and environmental uncertainties to develop a service model and a quality model for drone delivery services. The outcome of this research is an efficient drone service selection and composition infrastructure to create new opportunities for innovative, faster, and cheaper delivery solutions.
Publications
– Conferences:
– Demos:
– Journals:
Resilient Composition of Drone Services for Delivery. Babar Shahzaad, Athman Bouguettaya, Sajib Mistry, and Azadeh Ghari Neiat. Future Generation Computer Systems (2020).
Optimizing Drone Delivery in Smart Cities. Babar Shahzaad, Balsam Alkouz, Jermaine Janszen, and Athman Bouguettaya. IEEE Internet Computing (2023).